First meeting in 6 months - With Actress: MilanaSmelly  [MPEG-4] (2020) [FullHD 1920x1080]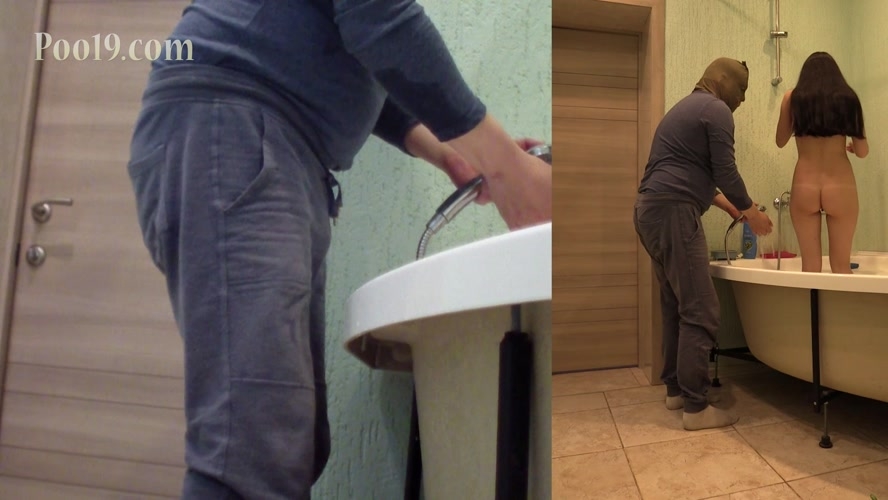 Finally, I was again able to serve my beloved mistress – Christina (my goddess), after five months of separation. Yesterday she called me and said – I came to town and I want to use your mouth as a toilet. I was very glad that I could again hear her imperious voice, fulfill her any whims and, most importantly, feel her sweet taste! After her call, my head was spinning with happiness and I began to wait for a meeting. After 2 days I met her, we didn't have much breakfast in the restaurant, she drank a glass of wine, and then she said – I want to shit, and we went home. She is still beautiful and young, married life has made her only better. Hopefully when she gets pregnant I can also serve her in the toilet.
This time we decided to use a light script without a whip. I washed it a in the shower and did a light foot massage. Christina still won't let me touch her tits. This time I managed to lick her anus after using the toilet – it was amazing. I held the plate in front of my face and watched, very close, how delicious nectar with a characteristic sound and smell of Christina came out of her sweet hole (she has a special smell, which became very familiar and pleasant for me). I was very excited and ate the whole bunch with great speed, Christina was pleased, because she does not like when the process is delayed or when I feel sick.
Name Video:
First meeting in 6 months
Cast:
MilanaSmelly 
Year Video:
2020
Duration:
00:10:01
Quality Scat:
FullHD
Format:
MPEG-4
Size:
871 MB
Download Clips Scat
Genres:
scatting domination, femdom scat, shitting, toilet slavery, defecation, scat swallow, shitting porn, poop smear, scat porn, MilanaSmelly