Toilet Execution by 2 Mistresses - With Actress: Medea Mortelle [MPEG-4] (2023) [FullHD 1920x1080]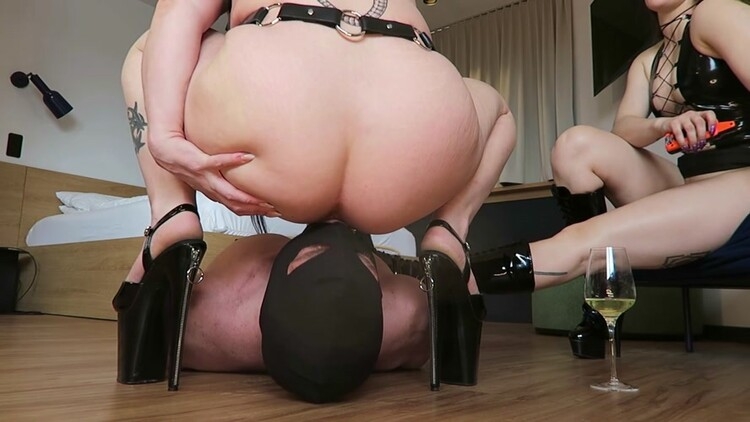 During German Fetish Ball in Berlin, I invited Goddess Hellfire to help me train my slave. First of all, he is receiving some humiliation. I tell Goddess Hellfire that scat used to be a taboo of my slave. And look at him now: This toilet bitch will receive piss & shit from two mistresses. To make sure my sub realizes his place, I have put him in a chastity cage prior. He is holding my riding crop in his mouth, which I use to hit his chastity cage hard. Goddess Hellfire also enjoys punishing is encaged cock! My slave does not deserve any sexual enjoyment, he will only be a filthy toilet for us.
Now I am ordering my sub to lie down on the ground and I put a latex mouth gag on him, which will make him keep his mouth open at all times. Now he really is only a toilet hole! We also put an electro-shocking device onto his balls. In this way, Goddess Hellfire can punish our toilet, whenever he does not swallow fast enough. We are now treating my slave like a mere object. His role is to function as a toilet, nothing else.
I lift my latex dress up & squat over his face. It was already really hard for me to hold my pee. Now I can finally release all of this piss into my slave´s mouth and he will have to drink it all. I am giving my best to aim into my toilet mouth. He is receiving a huge amount of piss through the gag. Then I take off his mouth gag and order him to lick the floor clean!
Next, Goddess Hellfire will also use our toilet to pee in. Her piss has a strong & exquisite taste. With the help of our electro-shocker, I make sure, that my sub is an obedient swallower – even for another lady.
Now Goddess Hellfire is sitting on our toilet´s face with her gorgeous ass. Time to feed this toilet some shit! I know that this part is especially hard for my slave, so I am making sure, that he is receiving & swallowing all of Goddess Hellfire´s shit!
Next, I am sitting over his face and my slave has to witness, how I push out a big amount of shit into his mouth. While Goddess Hellfire torments him with electro-shocks on his balls, I sit next to my slave & encourage him to swallow all of my shit. We will only be satisfied once this toilet hole is empty again.
Name Video:
Toilet Execution by 2 Mistresses
Cast:
Medea Mortelle
Year Video:
2023
Duration:
00:23:12
Quality Scat:
FullHD
Format:
MPEG-4
Size:
1.65 GB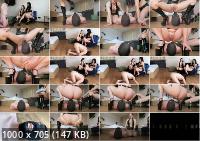 Download Clips Scat
Genres:
dirty enema, public wc, gaping, puke porn, efro scat, fisting, hitting girls, toilet training, poop, young scat girls, scat sex porn, scat humilliation slavegirl, anal sex, scatoasis, popping, jerkoff instructions scat, food poisoning, fucking machine