Poopy Asshole & Prolapsed Play Time - With Actress: LindzyPoopgirl  [MPEG-4] (2018) [HD 1280x720]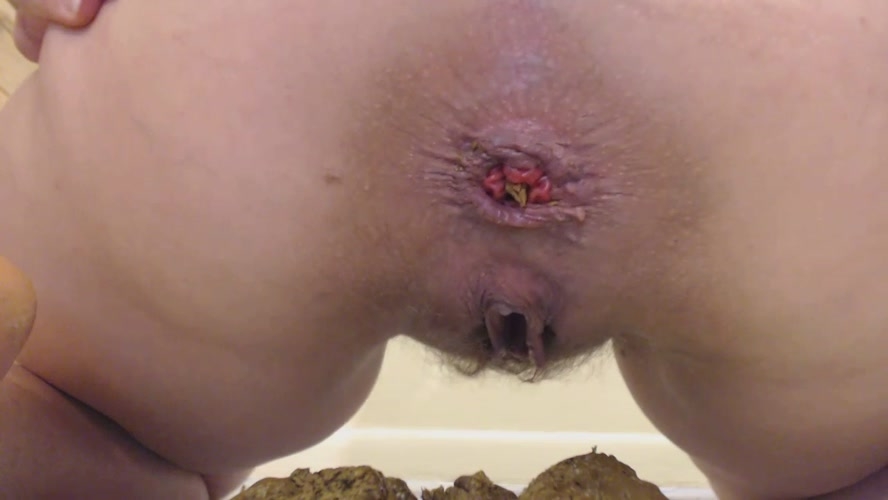 In this kinky Anal shit tease vid, I get up close and personal with my sensual poops. I begin by teasing and talking dirty about how badly I need to go, and how I'm going to do it right in your face. I then get down on all fours, and take off my sexy thong and play with my shit filled, gaping asshole. It is puckered up and open, dark and wide, filled with a nice hard poop that drives you wild. I wink my asshole for you, pushing it in and out. I slowly let the first little piece of shit fall out.
I keep the big log of poop inside me as long as I can, showing you the tip of it at first. thrusting and pulling, just like a fat cock. Pushing the turd in and out of my sexy little asshole. I finally let all the poop out of me, and I continue to push and prolapse my asshole until you see the dirty rosebud up in your face. When I shit, it is sooo close to your face, like an inch away from your nose. you can almost feel my shit grazing against you. A nice long turd slides right out of me, as I grunt and push, so sexy and loud!
Then I take my pen, and pinch it in my asshole, and swirl it around to get shit on it, just to be extra kinky. Just like a little school girl taking a break from her studies LOL. I keep the teasing going, describing how good my asshole feels, pushing it out, getting out the last pieces of shit. Then I get right back up into your face as you watch me wipe myself clean. I spread one side of my ass with one hand, while wiping with the other, showing you the dirty details on the white toilet paper and wipes. Get your hard cock ready for this kinky excursion because my asshole can wait no longer
Name Video:
Poopy Asshole & Prolapsed Play Time
Cast:
LindzyPoopgirl 
Year Video:
2018
Duration:
00:14:49
Quality Scat:
HD
Format:
MPEG-4
Size:
336 MB
Download Clips Scat
Genres:
Scat, Piss, Lesbian, Domination