Shit eating right on the street - With Actress: Fetish-zone [MPEG-4] (2019) [HD 1280x720]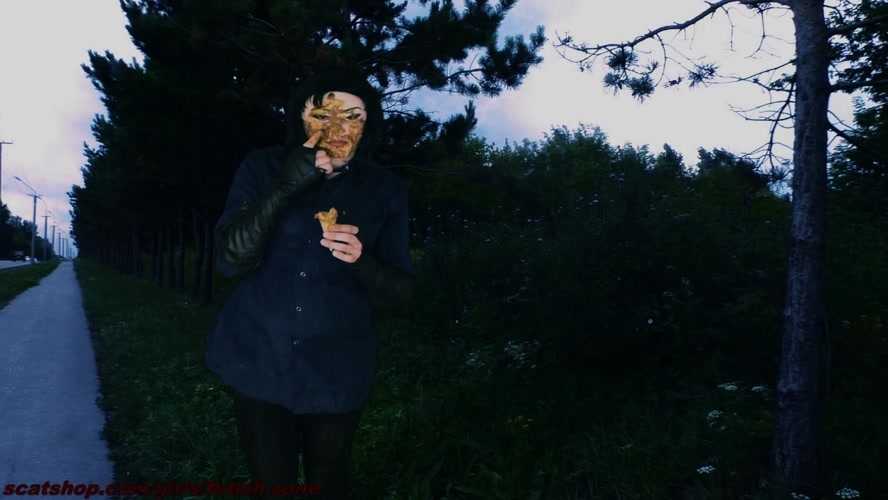 That's what a real extreme and scat-debauchery! 
Slut poops in a waffle cup ice cream.
Then he starts licking the shitty ice cream.
Smears it all over his face!
Of course she all swallowing!
She's a toilet-slut - shit-eater!
She eats all the ice cream out of shit!
ANNOUNCEMENT: soon Laura will show herself completely without a mask and some past videos (with her participation) will be removed, which will remain - will rise in price. In pasts videos she was worried about privacy and so she was in mask and in addition the video was heavily distorted by various filtrami and she looked like a caricature. BUT AS LAURA LOOKS IN REALITY? Note: the screenshot on a red background screen the following video!!! In this video, she is in the old, distorted style and mask. I think many will be interesting to evaluate the difference of how different Laura looks.
P.S. Laura will be bolder in the video without a mask, if in the comments she sees that, without a mask and distortion it looks much better! Everybody good and joy, Mrs. Kate.
Name Video:
Shit eating right on the street
Cast:
Fetish-zone
Year Video:
2019
Duration:
00:15:37
Quality Scat:
HD
Format:
MPEG-4
Size:
1008 MB
Download Clips Scat
Genres:
scat solo, scat, defecation, scatology, poop, shit, kaviar scat, pooping girls, shitting girls, shitting ass, scat girls, poop videos, amateurs scat, dirty anal, scat porn