BlondBabe, a.k.a. SchokoBlondie - B/G Scenes Minipack [Matroska] (2020) [SD 448x336]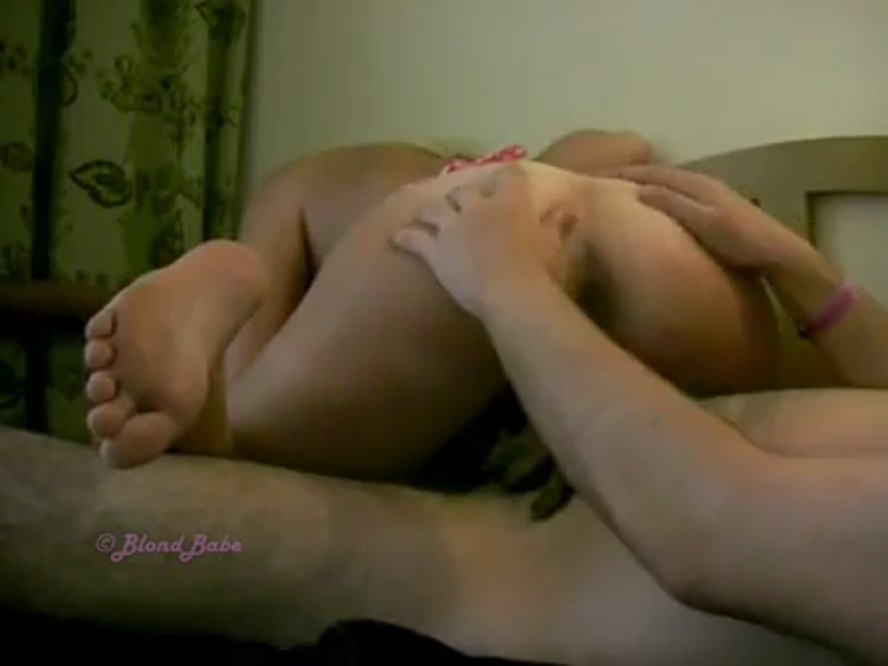 The legendary sexy German amateur, BlondBabe (sic), a.k.a SchokoBlondie, who began releasing pantypoop and EFRO videos on Joyangeles, before moving on to smearing and more, stars here in a number of B/G scenes with whom we may presume was her bf. She has a very sexy appearance in my opinion, a substantial but not excessive wifely figure, and a very sensual way of fucking and masturbating, spurred on by a genuine love of scat. Apparently, she has taken down all of her videos, with the exception, at least for the time being, of this page, under the name SchokoBlondie: https://www.amarotic.com/de/amateurvideos/SchokoBlondie.php
These are all the B/G scenes of hers I was able to find, however this is not a complete collection, as I have seen a contact sheet of screenshots of the pantyhose scene, or something similar, which continues with fucking, at the very least, but I don't have the video. Vague recollections of others as well. I always welcome any addition to the site of extra footage, new scenes, or higher quality/ original versions.
I chose my own descriptive titles for all the clips, except one, since the originals were unknown.
BlondBabe - Cowgirl Shitfuck in Button Bikini.mkv
Scene starts in a hotel room at a vacation resort. Guy is lying on convertible bed, half covered by a flannel blanket. BlondBabe's arm enters the frame and lifts the blanket revealing his tumescent cock. She is wearing nothing but a bikini top, pink with white polka-dots, with a stylized faux-clasp in the shape of a large button in front. She straddles him and they make out a little, then she inches backwards down to his cock, and sucks it until rock hard. She turns around and squats backwards over his crotch. He fucks her pussy a little with his finger. Then her asshole begins to expand. He strokes his cock pressing it against her sex as her long brown turd emerges from the orifice above. Unfortuneately, its descent is partially obscured by his arm, but a nice generous load is revealed as she moves to straddle him cowgirl style. She mounts his cock and they begin fucking with the shit between them. After a bit, she leans back, revealing a pussy smeared with shit, but this is not sufficient, and she reaches down, picking up a handful, and smears it over her crotch and stomach, without inturrupting the fucking. She leans foward for more kissing, then back up for more smearing. Lots of heavy breathing and nice moaning. She appears to come somewhere in the middle, and the fucking picks up again and continues until he comes inside her.
Hidden text: Show
BlondBabe - Kaviar-Fick Extrem.mkv
Scene opens with a fart. She, straddling his crotch facing behind on a bed, first wearing black lingerie, then pulled to the side. He, filming POV, fingers her pussy for a good while, then reaches over and pulls out a large plastic dildo to take over. He turns on its vibrating function, and we begin to notice her asshole start to distend and the skin around her pussy start to glisten. She's starting to go. Scene cuts to her in the same position without the panties. You can see her anus is pushing, and sure enough, the shit starts to glide out, bit by bit. He rubs it on her pussy, and fingers her asshole a little. Cut to her stradding him right side round, filmed from behind. She grinds over his cock and then slides on top, enveloping him, and the fucking starts. She's not through shitting though, as she pushes out some more with him still inside her. They fuck some more, and then again more shit emerges! He then puts his finger back in her behind as she continues shitting. The fuck hard, lubricated by a slick, thick layer of her shit. They swap positions, with him on top, and fuck some more, and harder, for a couple of minutes. But there is no end to her bounties, and she shits yet again as the action is at its most intense! He then pulls out and comes on her stomach, as the title card is displayed, strategically obscuring her face (what are you gonna do?).
BlondBabe - Naked Doggystyle Shitfuck.mkv
Pretty straightforward, she kneels on all fours on a bed, naked. As his cock fucks her pussy from behind, she pushes her turd back onto him. She reaches back to her asshole, smearing her shit over the small of her back, then grabs his cock, guiding it to her asshole. The assfucking begins, and she seems to really like that part, exclaiming "Ja, Ja!", and "Oh Schön!", along with some pretty intense screams. He pulls out and she keeps pushing, then goes back in for another volley. Then cuts to her lowered to a prone position. He fucks her pussy until withdrawing and coming on her asshole and crack.
BlondBabe - Pantyhose Shit over Lap.mkv
She stands before him, as he shits in the living room on a chair, and pushes out a decent sized load in her pantyhose, which she spreads around with her hands. (Incomplete?)
BlondBabe - Pantypoop and Shitfuck in Bathroom.mkv
In the same hotel room as "Cowgirl Shitfuck", he walks from the window... to the bathroom. Sure enough, there she is inside, wearing simple white cotton panties and a pair of sunglasses. She promptly kneels on a towel beside the bathtub and then starts to poo into the panties. A bit starts to flow out and he picks it up and puts it on top of the panties, then without moving them to the side, sticks his cock into the shit and her nethers, and then fucks her shitty pussy. Next, he lowers the panties down to her thighs, moves the towel aside, and we get a close-up of her releasing some more shit and piss onto the tiles. He shitfucks her doggy, then visits her asshole, then finally pulls out and shoots on her back. Neighbors can be heard throughout; wonder what they heard (and smelled)?
BlondBabe - Shitfucked and Smears then Fucked with Vibrator.mkv
Straddling him naked, they use their hands on both sets of genitals. Great view of her curvy figure and tits as well as her ample vaginal flesh. After three minutes, it's time, and she gets up and turns around. He continues his digital stimulation as she pushes her previously dirtied asshole (accented with a little encrusted remnant of a previous shit). Gradually, the tip of the turd emerges, which he caresses with his finger. It falls down onto him, followed by a few more thereafter, leaving a muddy trail over her pussy. This continues for some time, with a few piss squirts, and he moves from fingering her pussy to rubbing her ordure across her anus and buttcheeks. Scene cuts to her lying (prudently) on a blanket on bed, some more smearing evident, and he continues feeling her pussy, as a quantity of piss pools gradually from inside. He picks up a clump of shit and puts it on her stomach. Without missing a beat, she picks up, smearing it all over her front with her hands. She then reaches for his cock and guides it inside her. As he thrusts, she rubs her shitty body all over with her hands. This only lasts briefly, however, as he comes inside her soon after. No matter! Out with the vibrator. He fucks her still pissing pussy with it until she comes. She then continues rubbing the shit all over her body in the afterglow.
BlondBabe - Shitting Ass Fingered Fucking on Couch.mkv
A lovely summer's day, the windows open. She straddles him on a couch, clad in a camisole and panties. He pulls them to the side and starts fingering her asshole, already shitty. He caresses her ass and upper thigh, leaving a slightly shitty trail. For a few minutes: his finger in, and her shit out, alternatingly. Finally, he pulls his briefs aside and they fuck vaginally, but in keeping with the theme of the session, still attending to her asshole with his fingers. A cut-- her ass has been smeared some more, in the interim-- then more fucking and anal fingering, as she keeps pushing. Finally, he pulls out and comes.
BlondBabe - Shitting in his Hand then Fucking in the Shower.mkv
He enters a hotel bathroom nude and sits on the toilet. Don't worry-- she enters next wearing a bikini. She stands in front of him and lowers her bottom piece, bends over, then (cut to POV) shits in his hand. She then steps into the bathtub, giving a nice view of her shapely, toned (but still somewhat large), tanlined ass. She unclasps her bikini top (but still leaves it on), pulls her hair back, and he comes in and smears her shit back onto her ass. She puts her leg up and he fucks her from behind, creaming
Name Video:
BlondBabe, a.k.a. SchokoBlondie - B/G Scenes Minipack
Year Video:
2020
Duration:
00:08:46
Quality Scat:
SD
Format:
Matroska
Size:
24.3 MB
Download Clips Scat
Genres:
Desperation, Efro, Farting, Groups, Couples, Panty, Jean Pooping, Pee, Poop Videos, Scat, Smearing, Toilet Slavery, SchokoBlondie