Bubblebut shower and kaviar smearing on body - With Actress: GoddessAndreea  [MPEG-4] (2020) [FullHD 1920x1080]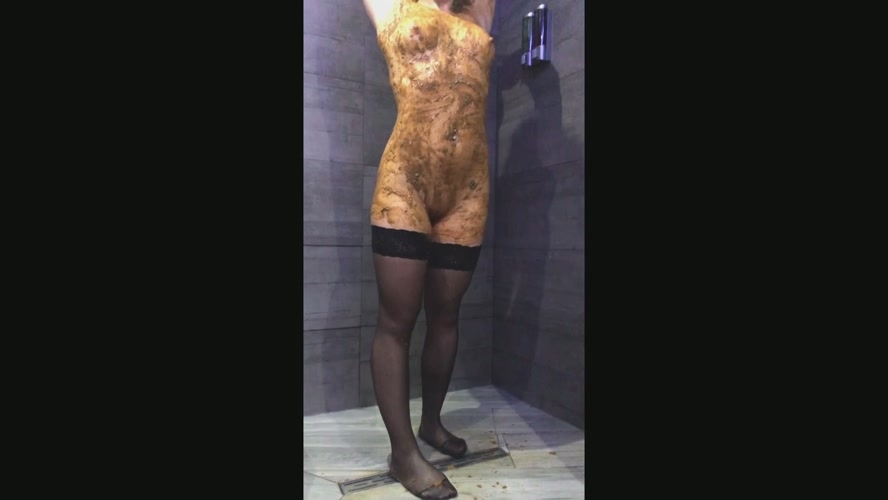 Another bizarre clip with your favourite young girl, Bubblebutt ! Soon she will use a real human toilet slave in her shitty clips !!! In today's episode she loves to play again in her jacuzzi. She first played in the jacuzzi and then pooped and started smearing her kaviar all over her body, buttocks, breasts, belly, legs, etc. She also took an anal toy and started masturbating with it and then took an erotic shower. In the end, she called her boyfriend to play with her dirty body and to masturbate her with his fingers in her vagina.
keywords: poo play, anal fucking, dildo in asshole, dirty scat play, scat smearing on body, shit teasing, widens her anus with her hands, masturbate with kaviar.
Name Video:
Bubblebut shower and kaviar smearing on body
Cast:
GoddessAndreea 
Year Video:
2020
Duration:
00:25:28
Quality Scat:
FullHD
Format:
MPEG-4
Size:
768 MB
Download Clips Scat
Genres:
GoddessAndreea, scat solo, scat, defecation, scatology, poop, shit, kaviar scat, pooping girls, shitting girls, shitting ass, scat girls, poop videos, amateurs scat, dirty anal, scat porn