Female Slave Shitted And Peed - With Actress: Mistress Gaia [MPEG-4] (2020) [FullHD 1920x1080]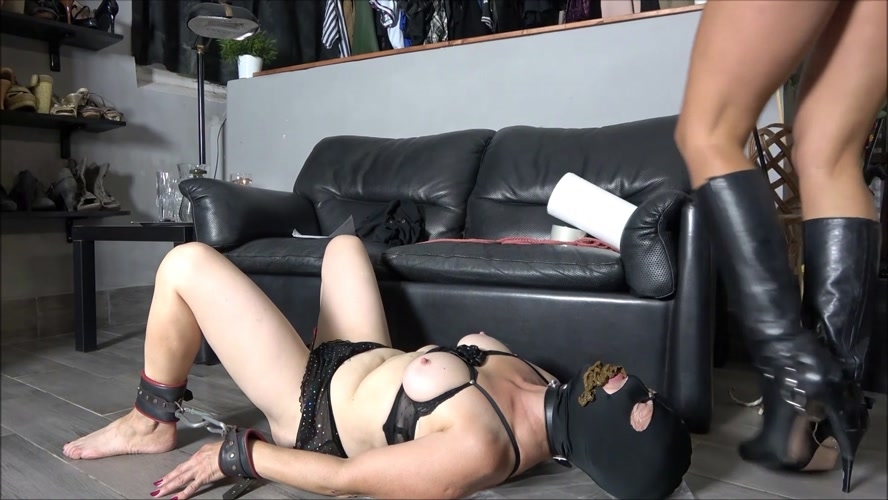 Today it is my slave's turn to be used as a toilet. She alternates with my personal slave in this degrading task, that all my true slaves must perform. In fact, many slaves ask me to be used as toilets but, at the crucial moment, most give up; well, they will never become Mistress Gaia's personal slaves!!! After making her lick the soles of my shoes, it's time to fill her mouth with shit. After the shit comes the piss, which floods her face. It's a disgusting scene the one that appears before me! Since she is still reluctant to swallow, I close her mouth with adhesive tape; she will keep it until he has swallowed everything. Then, he will also have to clean with his tongue the soles of his boots, dirty with shit!!
In this video a masked Mistress Gaia pulls her panties to the side, squats over her masked female slave's face, shits into her mouth, rubs the shit around her mouth with her boot, pisses into her mouth, and then puts tape over her mouth.
Name Video:
Female Slave Shitted And Peed
Cast:
Mistress Gaia
Year Video:
2020
Duration:
00:09:45
Quality Scat:
FullHD
Format:
MPEG-4
Size:
715 MB
Download Clips Scat
Genres:
scatting domination, femdom scat, shitting, toilet slavery, defecation, scat swallow, shitting porn, poop smear, scat porn, Mistress Gaia