My Female Full Toilet - With Actress: Mistress Gaia [MPEG-4] (2020) [FullHD 1920x1080]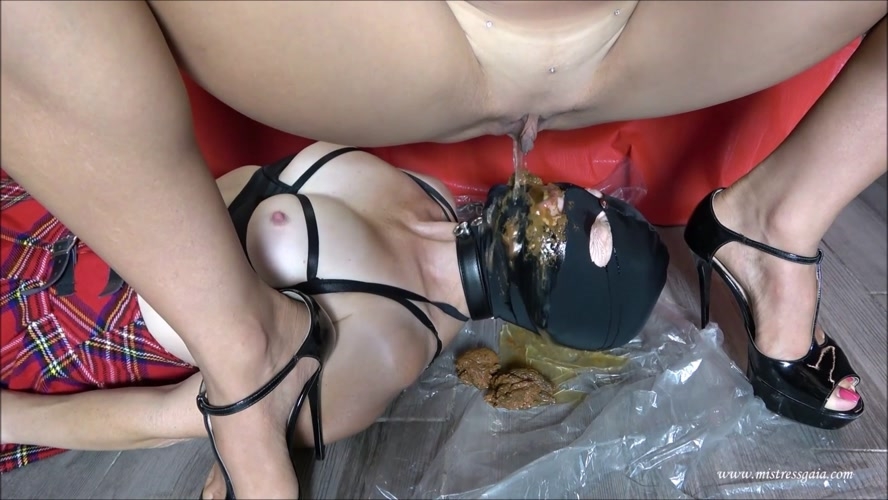 Today it is my female slave's turn to be used as my full toilet. She is still in training and still needs to improve when it comes to swallowing. As you know, my personal slaves have to learn to completely swallow my shit, otherwise they will be discarded and this also applies to female slaves. I start by making her lick the dirty soles of my shoes, then I make her lie down on the floor and I make her smell my ass, from which she will soon receive her nourishment. I take off my panties and make her smell them too (I kept them all the previous day and all night; you can imagine the smell!). But now is time to use the slave for what she is: a toilet. As often happens, my shit is abundant and a mushy mass, after filling her mouth, covers her entire face. But, today, the service must be complete, so I order her to open her mouth and I piss directly down her throat. His mouth is full of a disgusting mixture of piss and shit, difficult to swallow; I have to insist and she eventually succeeds. Good slave!
In this video a masked Mistress Gaia removes her skirt and creamy panties, squats over her masked female slave's face, and then shits and pisses into her mouth.
Name Video:
My Female Full Toilet
Cast:
Mistress Gaia
Year Video:
2020
Duration:
00:10:38
Quality Scat:
FullHD
Format:
MPEG-4
Size:
786 MB
Download Clips Scat
Genres:
scatting domination, femdom scat, shitting, toilet slavery, defecation, scat swallow, shitting porn, poop smear, scat porn, Mistress Gaia